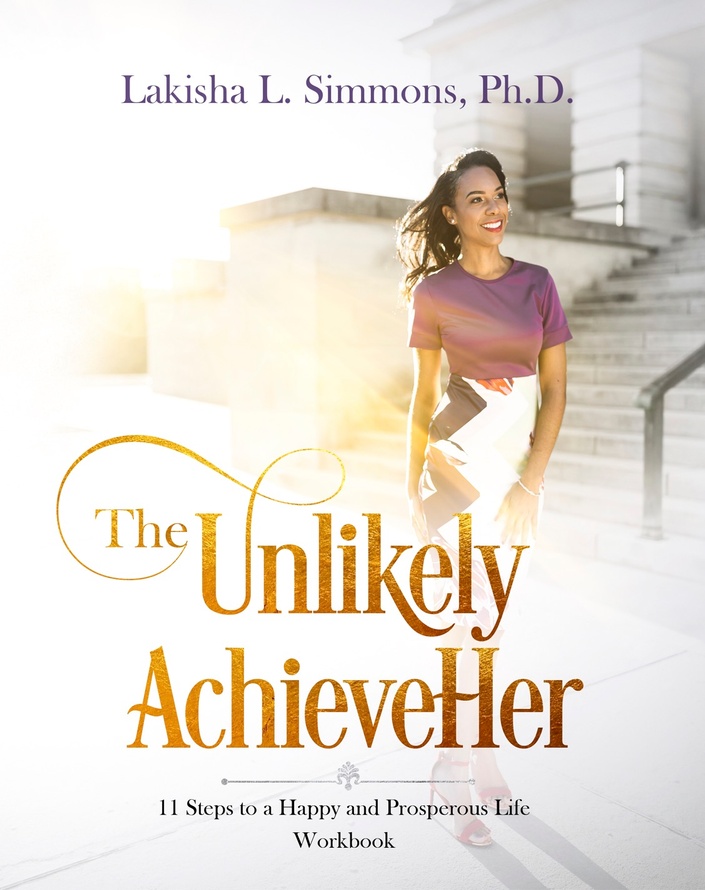 The Unlikely AchieveHer Workbook + ePlanner Bundle
Workbook + 2019 Goal e-Planner (printable) + More!
Welcome!
Thank you for investing in YOU! As women, we give so much of ourselves away. Take a minute to learn how these resources can help you accomplish your goals and balance your health, wealth, and prosperity!
1. The Unlikely AchieveHer:

About The Unlikely Achiever: 11 Steps to A Happy & Prosperous Life
Are you tired of stopping and starting things, feeling paralyzed, allowing your past to haunt you, or wanting to take your life to the next level?
Lakisha bounced around schools, lived with and was raised by multiple family members, and felt hopeless as a child. But during high school, one opportunity to travel on a weekend college tour inspired her to change her outlook on life. From that moment on she released the pain of her past, decided to dream her biggest dreams, and allowed nothing to keep her from living a fulfilling and prosperous life. Follow along as she tells her story and shares exercises and worksheets to help you thrive and reach your happiest and most prosperous life.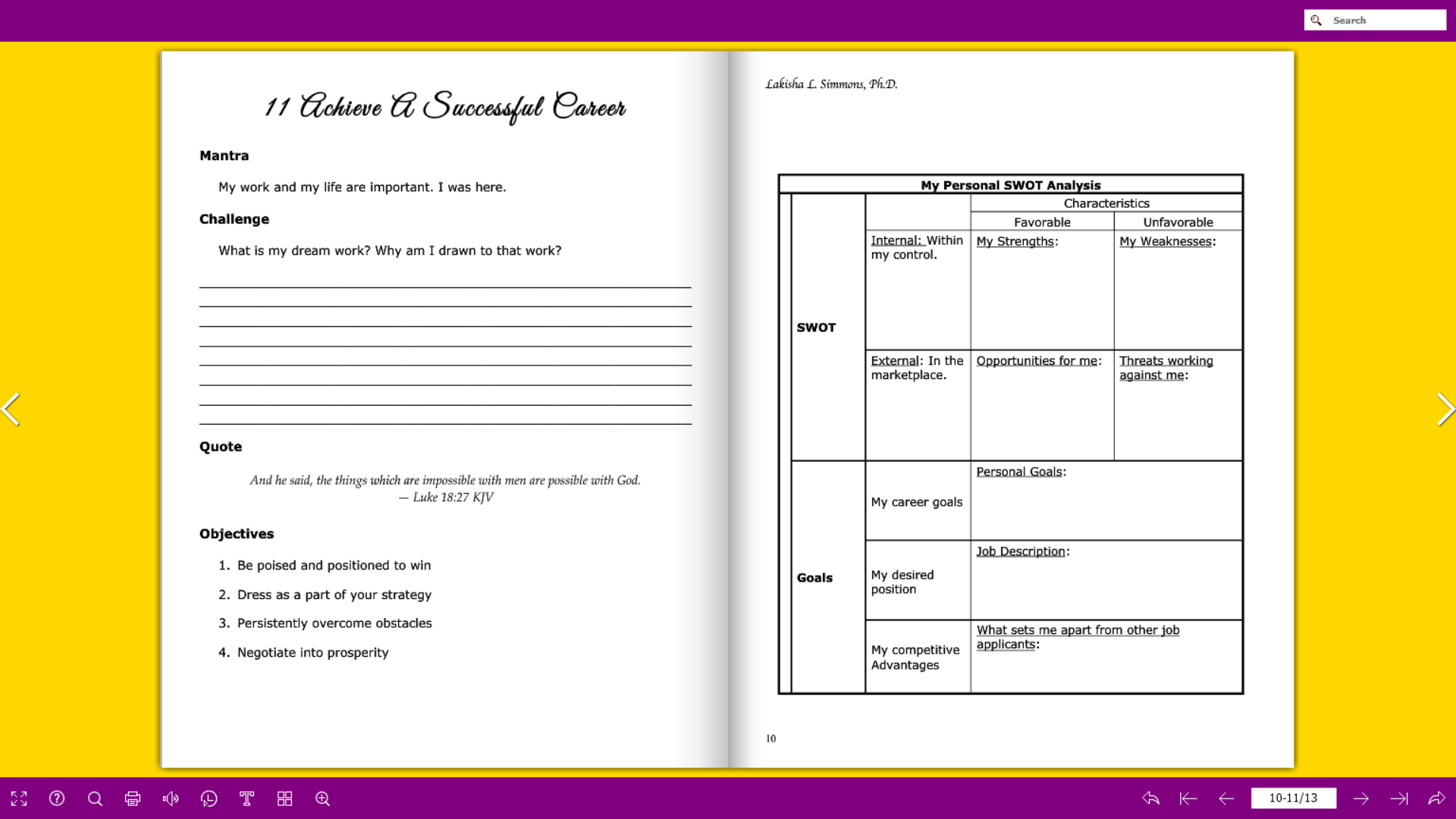 Click to Get The Free Body Language Chapter Now

Read this inspiring book, packed with in-depth advice and ideas, and discover new ways to improve your approach to life and become whatever it is that will make you happy. In this workbook you will:
Complete a self-awareness assessment

Start a self-esteem journal

Create your mission statement

Interpret body language and how to use it

Learn to resolve conflict

How to network at events

Build your elevator pitch

Develop a self-care plan

Create a wealth building plan

And lots more…
---
2. Goal Setting Planner:
This planner is downloadable and you can print as many sheets as you like to make your planner fit your needs. I've include the sheets I use to tackle Finance, Goal Setting, Calendars, and of course Meal Planning.
This planner includes more than 12 sheets to help you journal, plan and budget in the new year. Check out some of the BEAUTIFUL worksheets included (free preview in the curriculum section):
Financial Goals:
Money Goals Tracker
30-day Savings Challenge (pictured below)
Monthly Expenses Goal Sheet
Debt Tracker
Payoff Plan
Savings Plan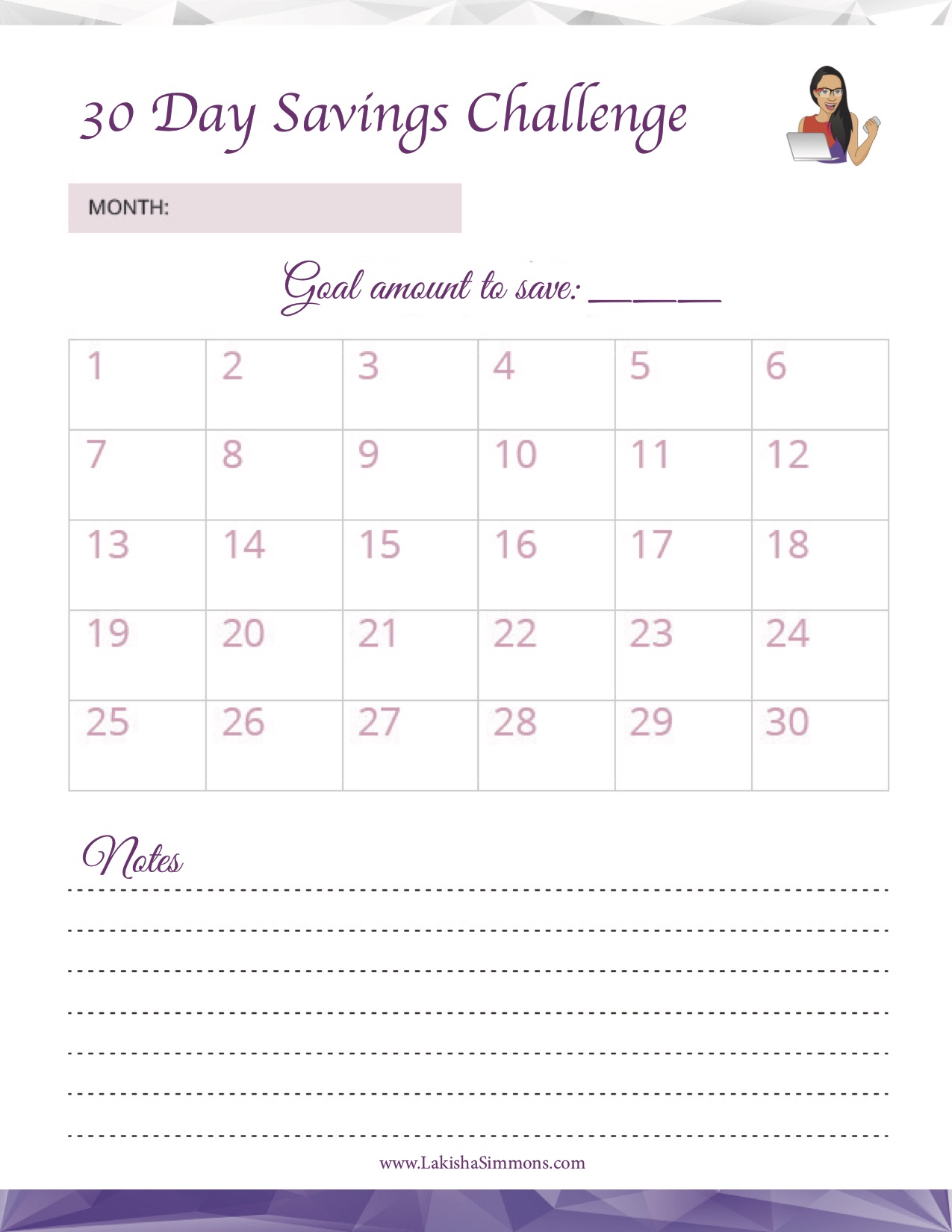 My Life Goal Setting:
Dream Life planning (pictured below)
Weekly Meal Planner
2019 Vision Board Challenge
and more...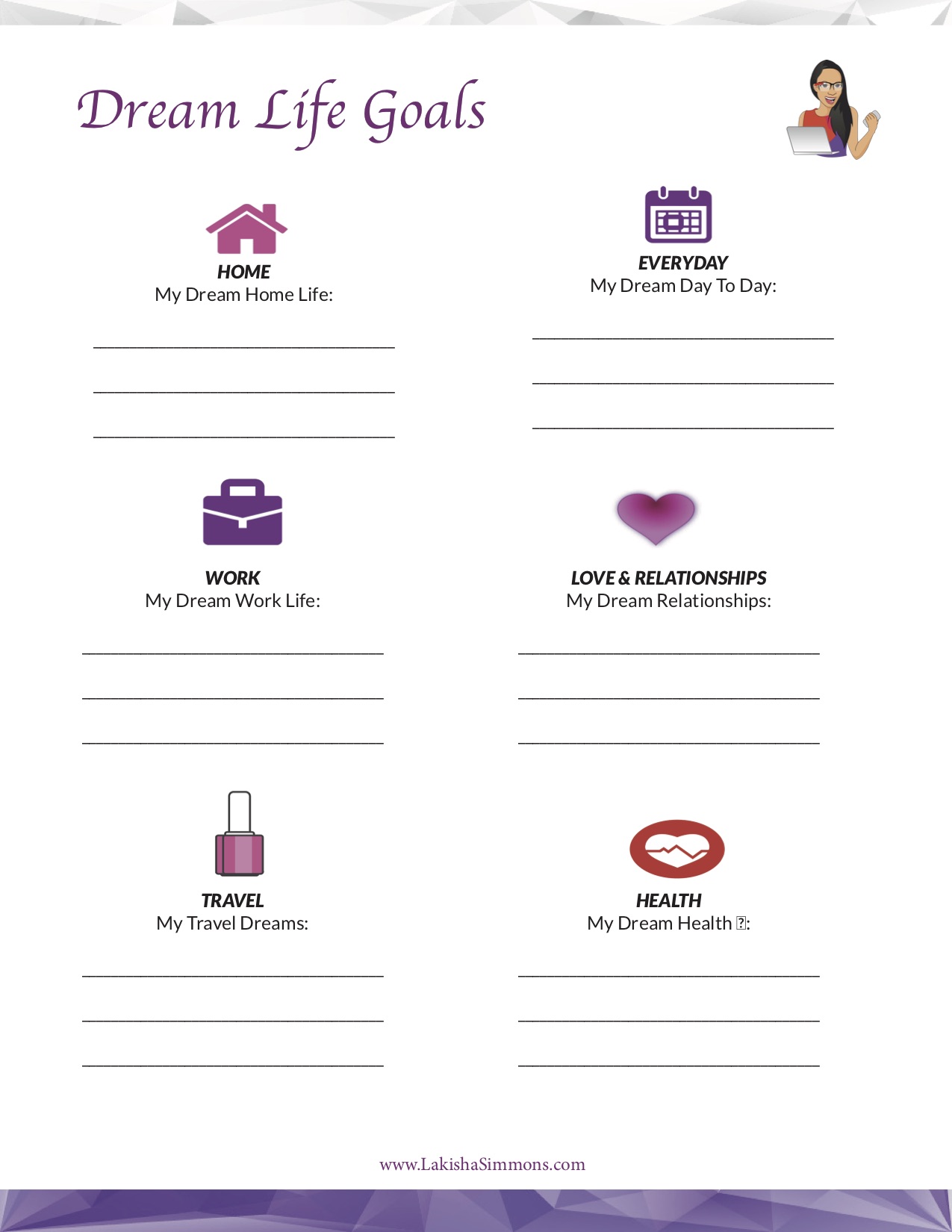 Calendar Planning:
Daily, weekly, monthly planner
Monthly Journal sheets (pictured below)
Structured To Do list to track water intake, exercise, and keeping in touch with friends.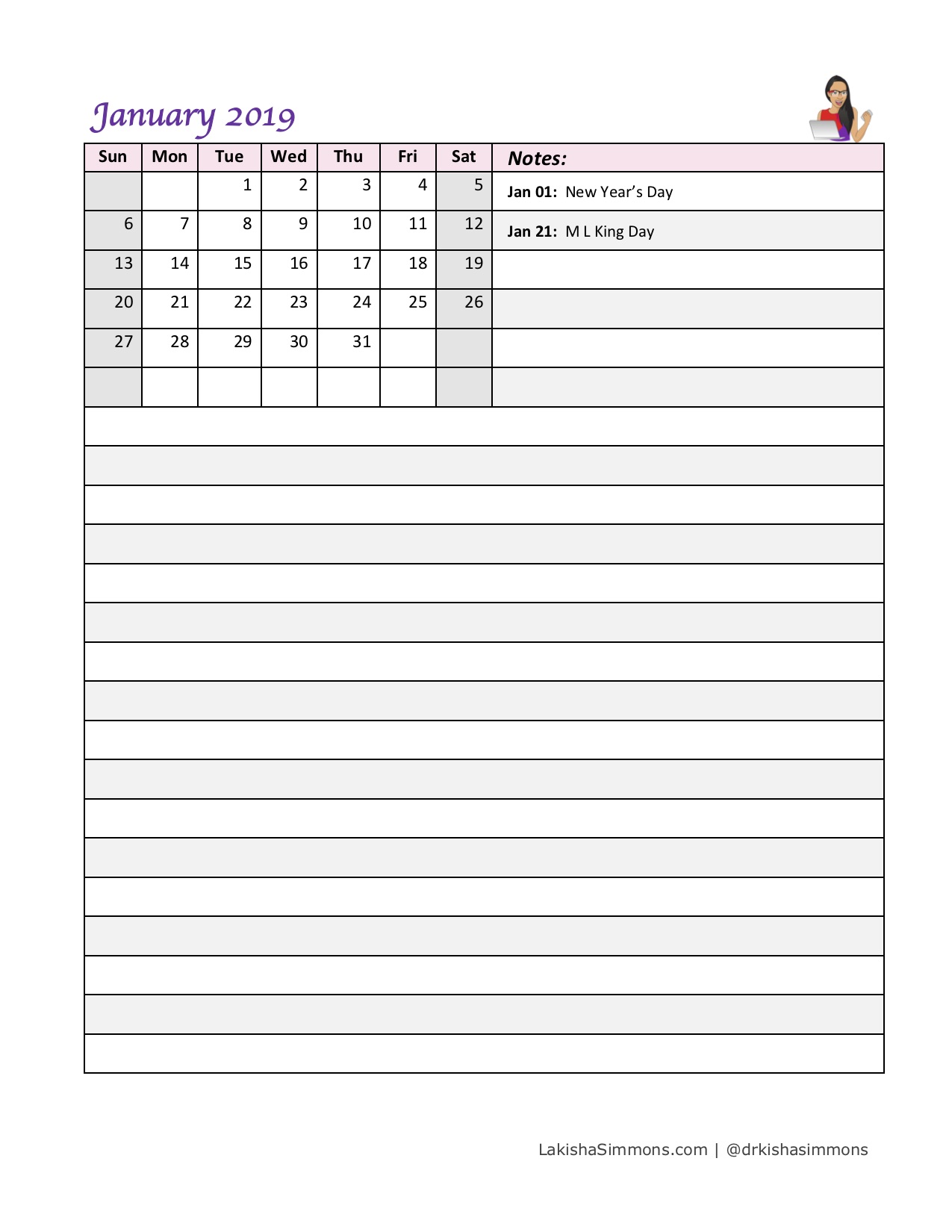 ---
3. The Green Period video course:
Have you ever considered using reusable feminine hygiene products or period products during your menstrual cycle? If you've ever been curious about reusable pads and tampons, then you are in the right place! Click to enroll and get this VIDEO based course included!
---
4. Accountability Facebook Group:

We all need a little accountability sometimes so get access to this group of professional women who can support you as you support them!
Get Ready to Break Glass Ceilings and Live a Happy and Prosperous Life!
Receive your SIGNED print book by mail. (valued at $31)
Get the AchieveHer 2019 Goal Setting ePlanner with finances, goals, calendars and meal planning sheets (available now)! (valued at $25)
Get the Green Period video course and watch Dr. Kisha describe the six types of reusables and the pros and cons of each. She also recommends the best products for beginners. (valued at $39)
Get access to our private Facebook Accountability Group with Coaching Calls ($150 value)
All for $65 instead of $95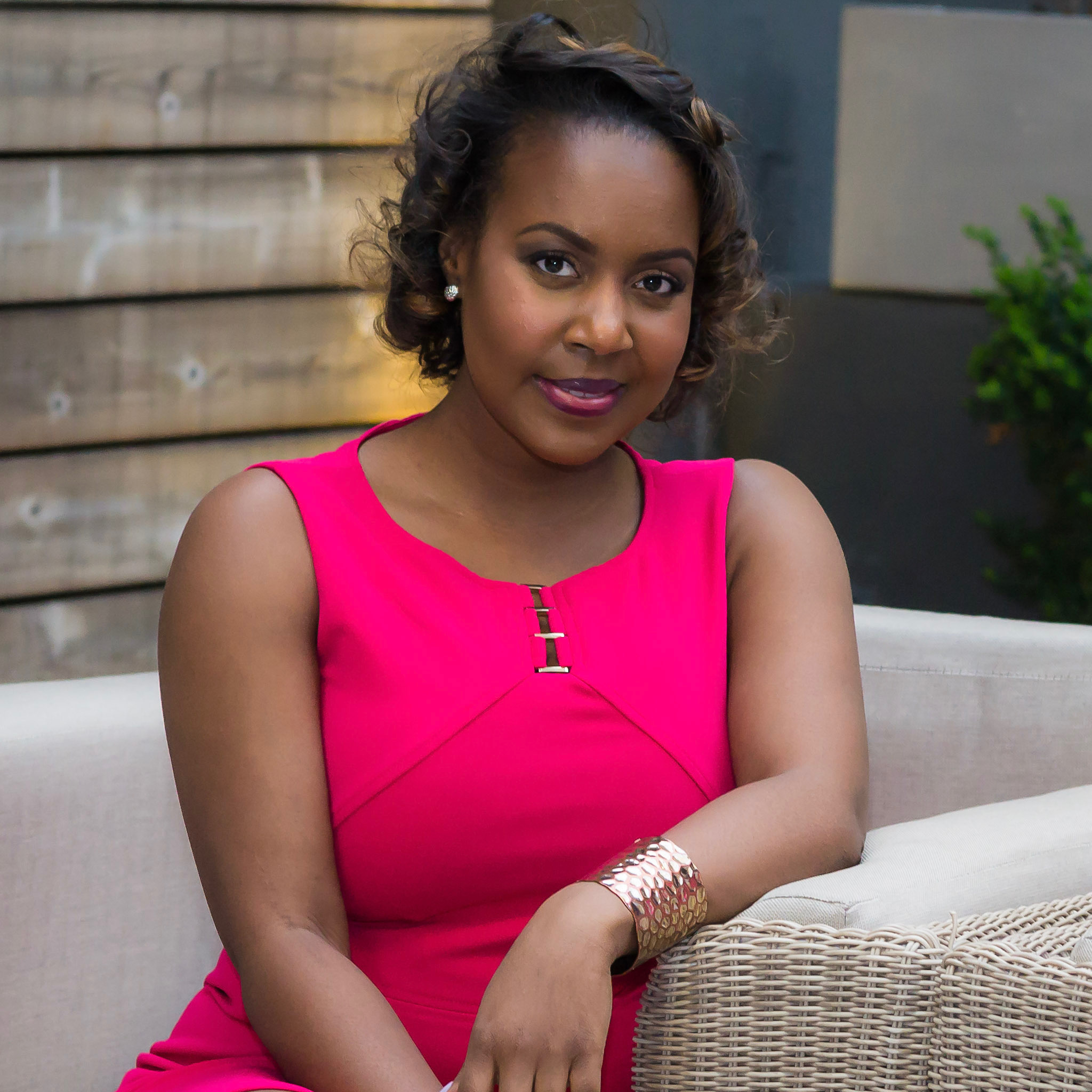 "I've only made it to page 5 of your body language chapter and it's gospel! Love it already! "
- Lydia Dumas, Human Resources Consultant, HR Connect Nashville
Prefer to purchase the book only?
Your Instructor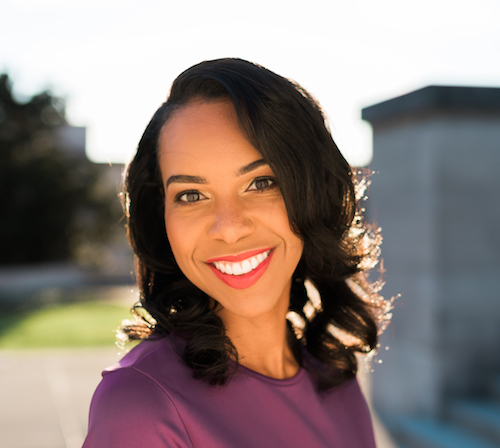 Dr. Lakisha L. Simmons (affectionately known as Dr. Kisha) is a Six Sigma Black Belt (Caterpillar, Inc), and associate professor of management information systems at Belmont University in Nashville, TN. She has been operating BRAVE Consuling LLC, her women's empowerment company for over 5 years. She is the founder of Homework Suite Student Planner App for students and The Achiever Academy nonprofit. Dr. Kisha, as Executive Director of The Achiever Academy, organized the first city-wide period product donation drive to benefit young girls in Metro Nashville Public Schools (MNPS). A total donation of over 200,000 period products were given directly to MNPS.
Dr. Kisha was awarded the 2018 Nashville Emerging Leader in Education by the Nashville Chamber of Commerce and 2018 Susan Short Jones Emerging Leaders Award by the National Coalition of 100 Black Women, Inc Metro Nashville Chapter. Her passion lies in equipping and empowering females to overcome obstacles and achieve academic and professional success.

Courses Included with Purchase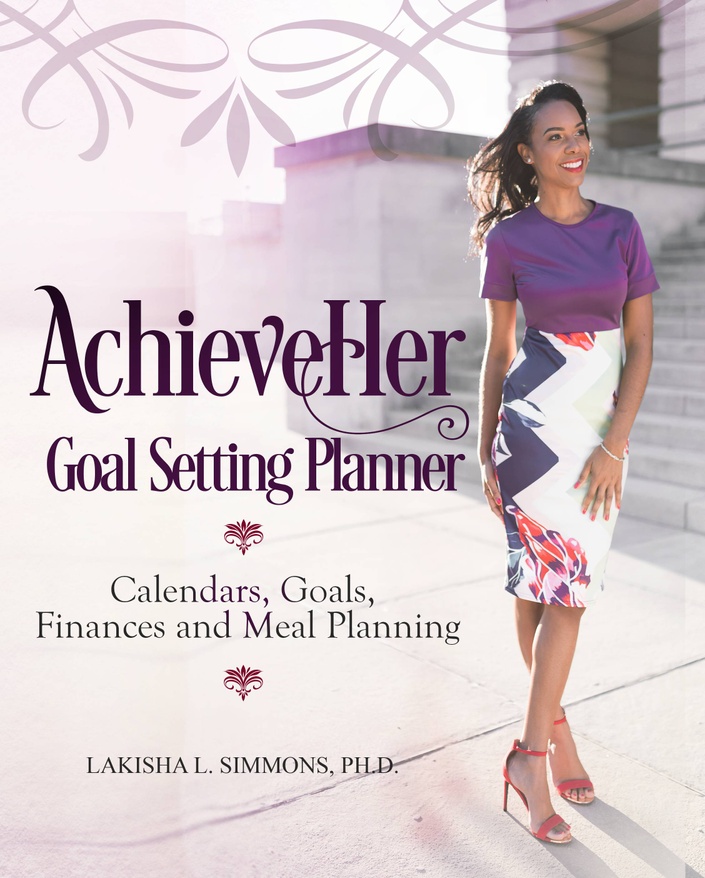 AchieveHer Goal Setting Planner
Finance, Goals, Calendars, Meals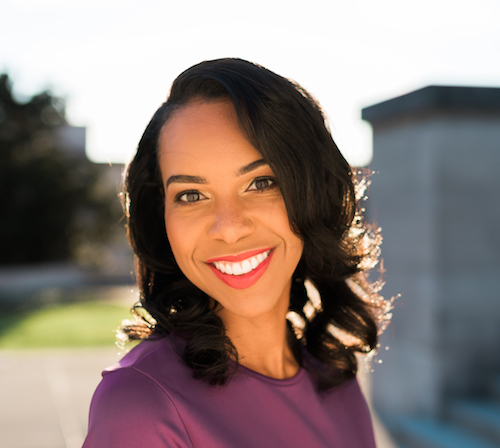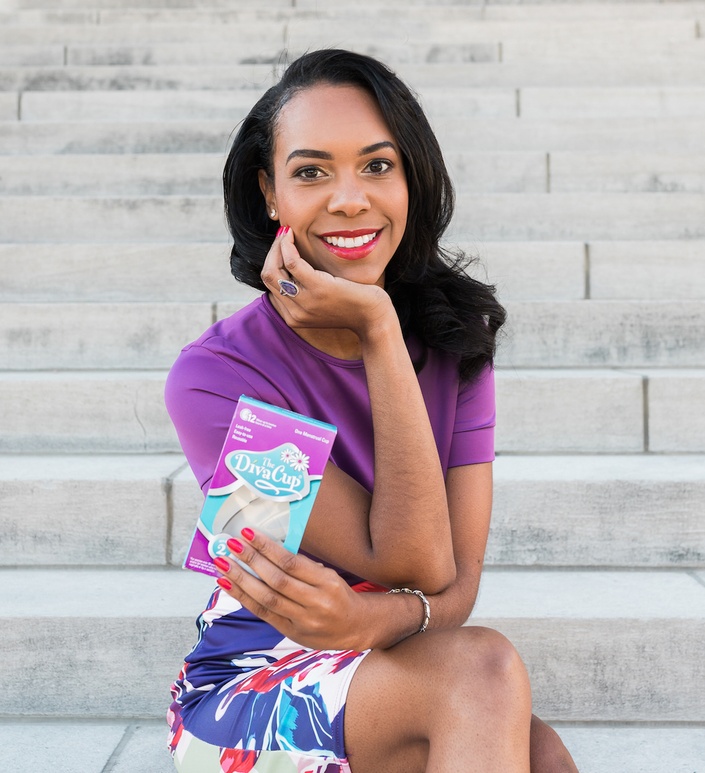 The Green Period
The 6 Types of Reusable & Washable Menstrual Products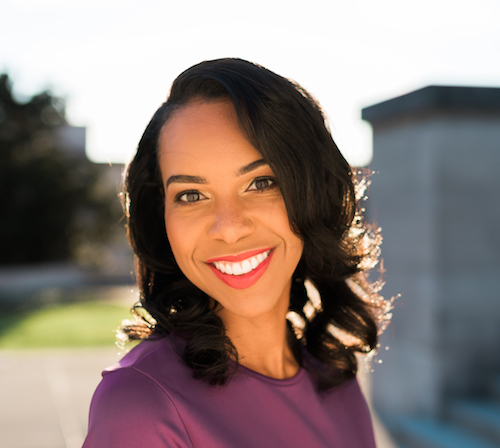 Original Price: $62
Frequently Asked Questions
When will I receive my book?
Books ship via media mail within 3 days of purchase.
When will I receive my planner?
Right now! The planner is a digital product. The Goal Setting Planner is available to download now above this section in the "Courses Included With Purchase" section.
I wrote this book for the women who want to learn the skills to propel them successfully into the life of their dreams.
xoxo, Dr. Kisha